HAR016
-
Introduction to Fashion Illustration
1053866
Delivery Options
In-Person

and

Remote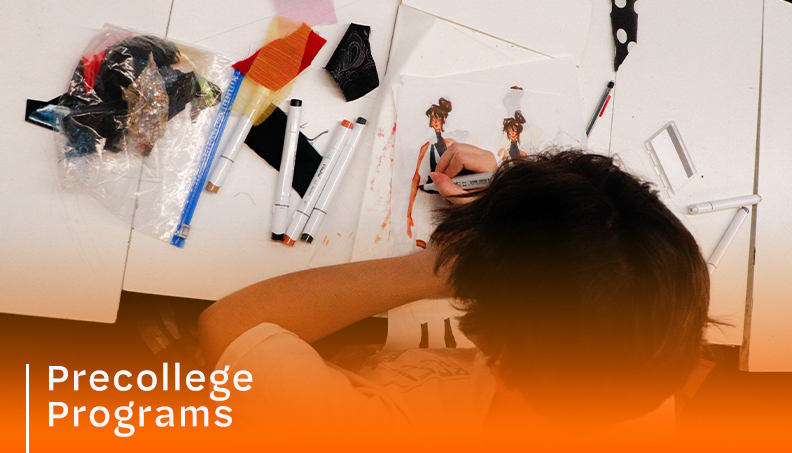 Course Description
If you dream of becoming a fashion designer, this course can help make that dream a reality. Learn the elements of a basic fashion design sketching and start to develop a technical women's wear croquis. This course teaches you to understand, analyze, and draw the front view female fashion figure and basic silhouettes. While you develop your designs you will explore fashion history and contemporary industry practices.
Notes
See below for required course supplies.
Pencils: HB or 2B pencils
Kneaded eraser
Sharpener: handheld pencil sharpener
11" x 14" Tracing paper pad
11" x 14" Translucent / partially see through Marker pad (Recommended : Borden & Riley #37 or Bienfang 360 *Must be see-through*)
Glue stick
Scissors
Colored Pencils: A set of Prismacolor pencils or similar brand although Prismacolor is softer (set of 12 or 24)
Colored Markers: flesh tones (recommended tones below) plus 5 individual choice color options
Recommended Flesh Markers
Light skin tones

Chartpak brand, pale flesh P147
Copic brand, color E00

Medium skin tone

Chartpak brand, buff color P-139

Medium - dark skin tones

Copic brand, E13 lt.suntan
Chartpak brand, sand P-142
Chartpak brand, mocha P-70
OPTIONAL ADDITIONAL
Blender marker (same brand as your other markers) helps to mix marker colors together to achieve different colors, as well as, with colored pencils extending your color range.
Fashion magazine
Presentation Boards, 1 pack - 5 boards, size is 11" x 14"- purchase from Blick Art Supply Store. Color can be black or white.
1 Large 20" x 30" Bristol Board for backing of figures/ swatches and flats. Will discuss type required and when to purchase.
Please note: Classes may be canceled due to low enrollment. We recommend that you wait until a week before class starts to purchase supplies. You will be notified by email if cancellations occur. Instructor assignments are subject to change.
Enroll Now - Select a section to enroll in
Required fields are indicated by .